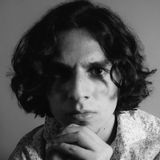 Nathan S
I'm Nathan! I offer: headshots, event photography like, engagements, couples , graduations, and more experimental shoots.
Reasons to Hire Me
If you hired me, you would be a collaborator, not a client.
I take the time to know you and personalize your shoot.
I spend time on my edits. I don't just rush them.
Photographer in Moreno Valley, California
When I work with you, I want to make sure that it is a collaborative effort. I try very hard to curate a shoot to a style and taste that is agreed to beforehand. I love to see the suggestions you make, and the even candid ways you'll express things you dislike! This way, we can get the best shoot possible. I will advocate for you every step of the way. More than I anything, I want to create a lasting memory with you, that you can reflect back on, whether that be a moment with your child or your significant other, or this sort of fantastic and strange art concept that we worked on together for some time. I want us to have fun! I have all of my own gear, so I would not need to rent out these services. This gear includes but is not limited to: Fujifilm XT-3 Camera Fujinon XF 16mm-55mm 2.8 lens Zeiss 28mm 2.8 lens Zeiss 50mm 2.8 lens Tripod Flash Paper backdrops LED panel lights However, if the shoot is large enough, I may need to hire a second shooter. The details are normally worked out in our discussion. I will work with your needs!
Recommendations
Megan Sikkink
Nathan is incredibly talented and dedicated to his craft. He made sure to pay close attention to what I wanted out of our photoshoot, and his suggestions were deliberate and made me look and feel my best. Nathan is a great photographer and I would definitely book him again!
Share This Profile
Find Photographer in Moreno Valley, California
More in Moreno Valley, California