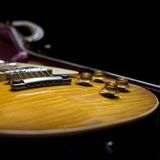 Antoine G
Let's create images that make a difference. International Experience.
Photographer in Scottsdale, Arizona
"A picture is worth a thousand words" they say ... Born in Paris, my mother was a fashion designer and photographer, I remember the smell of the dark room, developing film photographs as I was growing up, rooms filled with the sounds of flash and shutters... I worked on anything from Military events to fashion, kids to boudoir & erotica, commercial outdoors, product photography, sports and live show to name a few. My approach is simple, in a world saturated with images, let's make every single shot count. No matter if you are looking for a cute pet picture or product shots, let's find an angle, focus on the details and go the extra mile to make your images stand out ! There is no job too small or too big for me. I can also shoot and edit professional video in 4K or HD. I can have one or two additional shooters with me if the job requires it, sometimes multiple cameras are needed to give multiple point of views. I also am a partner in a professional recording studio here if professional voice over are required. I have two terrific make up artists - hair stylists on call at all times if required. I can also provide male and female models that I trust and have worked with in the past if needed. It is absolutely critical to me to meet or exceed your expectations and deadlines, not for a review or a tip, but 1st and foremost because I take pride in what I do. Helping to make your vision come to life is the most rewarding part of being a photographer / videographer. I love driving and I don't mind getting on the road to go to remote locations. Since I am running my own company, my schedule can be pretty flexible. Before I could even start to put a quote together, I would need to know: How many edited images will be needed, even a rough estimate from 10 to 50 is better than " please send me a quote for my event" ... Do you need 5 or 5000 edited images ? Where is the shoot location ? How long will myself ( or the team) will have to be on site.? Will you need to see proofs before sending in the final images ? How would you like the final images to be delivered ? Digital downloads or USB drive, physical copies CD etc etc ... Thank you for taking the time to read this, I hope I didn t bore you to sleep yet :P A bientot, Antoine Gedroyc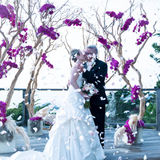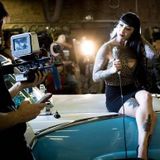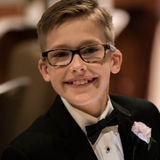 Recommendations
Amy Kleine
I worked with Antoine on several photo shoots. He is very polite and professional. Every time I worked with him I have always had the best time! He makes you feel very comfortable and gives great direction. His photos comeback edited brilliantly. I have recommended Antoine to several friends and family members all of which have been very happy with his work as well. :) I look forward to working with him again.
Jason Kostal
I recommend Antoine G as a photographer
Share This Profile
Find Photographer in Scottsdale, Arizona
More in Scottsdale, Arizona