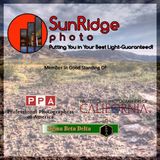 Richard S H
Revealing YOU In YOUR Best Light... Guaranteed!
Photographer in Apache Junction, Arizona
SunRidge Photo, owned and operated by Richard S Hockett, MBA is a Professional Photographic, Marketing, Leadership, & Communication Coaching Service Guaranteed To Show You In YOUR Best Light! SunRidge Photo, founded in 2006, is Richard's second photography business and focuses on visual marketing services (includes video) as well as commercial photography services for our clients. Richard has more than 45 years professional experience in the photographic industry and is considered a master photographer by his students and peers. Richard holds an MBA (Marketing, Economics, and Leadership emphasis) from California Lutheran University and has helped several businesses flourish through dedicated coaching and marketing services. From 2000 through 2010, Richard taught Economics and Marketing at Brooks Institute of Photography. Likewise, Richard taught photography workshops for Professional Photographers of America Super Sunday events. Today, Richard teaches photography, and mentors several other photographers, throughout the United States. SunRidge Photo is a leading specialist in providing: ● Marketing & Leadership Coaching ● Commercial Photography ● HDR Imaging & Training ● Head Shots ● Executive Portraiture ● Event Photography (We're the official photographer for the Nevada and Southern California Chapter of the National MS Society) ● Book Illustration Photography (6 books to date) ● Architectural Photography ● Wine Industry Photography ● Landscapes & Cityscapes ● Fine Art Prints Available For Purchase Each service SunRidge Photo provides is designed to keep you moving forward to always showcase you in your BEST LIGHT! Our work appears in the Albums section of the SunRidge Photo Facebook Page: (https://....com). With the exception of MS Event work, all images are available for purchase. A much smaller collection of work is available for viewing and purchase on the SunRidge Photo website at: www.....com. Please Note: ALL WORK IS COPYRIGHTED WORK. Copyright © --... by Richard S Hockett, MBA, DTM and SunRidge Photo. For use of any images posted on the SunRidge Photo Facebook page, or on the SunRidge Photo website, my written consent is required at all times! All items are posted under a Creative Commons, RESTRICTED, licensing. To obtain my permission for use, please message me via Facebook or via e-mail:
[email protected]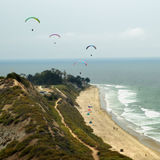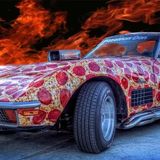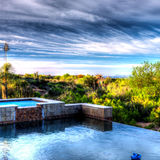 Recommendations
Dan Collier
Richard Hockett has served as Marketing Director for PizzaMan Dan's since 2015. Richard orchestrated our name change and re-branding from a Franchise to an Independent Pizzeria. Under Richard's marketing guidance, PizzaMan Dan's has grown form 4 restaurants to 8 restaurants, tripling in volume in 2 1/2 years.
Randy Goldberg
Richard is a pro photographer and the best teacher I've ever had ! I love working with him I highly recommend him ! he is a true professional in every way
Stuart Goldman
I recommend Richard S H as a photographer
Alan Mayer
I recommend Richard S H as a photographer
Arlene Cabeza
I recommend Richard S H as a photographer
Share This Profile
Find Photographer in Apache Junction, Arizona
More in Apache Junction, Arizona