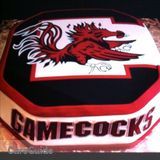 Brandon L
Inexpensive Photographer needed in the Florence ,South Carolina area.
Florence, South Carolina
Last seen over a week ago
Photographer Job in Florence, South Carolina
We are seeking a photographer that is willing to work for an inexpensive rate ,in the Florence area .
We are seeking subject unedited ,high resolution photos .Editing will be accepted for artistic purposes but we do not want the people in the photos to be edited or photoshopped in other words we still want to look like ourselves .If you want to edit a few of the shots for fun or artistic reasons we are cool with that but we have done shoots in the past where they have photoshopped our family so much it no longer looked like us which defeats the purpose of capturing what we wish to capture which is memories of our family of what we looked like at a certain age.
I hope to have at least seven people in the photos,it may be more it may be less but you must be comfortable and have the capability of shooting large groups of people .
This will be my birthday gift .I wanted to capture memories of all the family and people in my life with whom I am close to for my birthday .A birthday theme will be fun if you could incorporate that in it .I will be turning 36 .
You will need to be available October 9 or 10th .We prefer you be available October 9 .Time is open for both of those dates .
We are low income so the most we can pay is a flat rate of 100 bucks for everything .We are sorry we just can not afford to pay anything more than that .If you quote a price for less then you will get top consideration basically we will probably meet somewhere between quality of photographer and low rates .
One of the subjects in the photo will be in a wheelchair ,there will be both children and adults in the photos of all shapes and sizes some of us are very tall and some short ,some of us are very plus sized .We are seeking someone who can accommodate all of those things successfully in their shots.
A photographer that can shoot video is an added bonus .
Creative ,birthday themed ,fun ideas and video are all things that will increase your chances of getting hired for this job.
The best place for us to shoot would be a park or somewhere with picnic tables open to the public we will probably have birthday cake after the shoot,some shots of the cake would be nice as well You are welcomed to join us for cake and food after the shoot and if you wish to take some shots of the cake celebration then that would be great but we would like to get group shots first .I want several group shots and shots with me and each other person there by ourselves .
We are also willing to do a no money exchanged TF and we will sign a release where you can do what you wish with the photos .We will consider other locations other than outdoors or at a park if you had somewhere else specific in mind we would be more than happy to consider that .
Please contact me with rates ,availability ,you can text me anytime 24/7 but no phone calls please Emails are great and please if you have photos of your work please send ,a facebook link or other links of your work is okay to send .Nothing is really set in stone except the date .We are open on creativity and location
---
Similar Profiles Nearby
Near Florence, South Carolina

Hassan C
Experienced Photography Services offered!
Ka'Mya C
A Teen Model Who Lets Her Imagination Run WILDD

Andy W
We are BIG CARTEL a new fashion line for male & female wears

Mike J
PINK or BLUE?! We want YOU!i Gender Reveal :)

Heather R
Pony parties /Photography
Find Photographer Jobs in Florence, South Carolina
More in Florence, South Carolina
Similar Profiles Nearby
Near Florence, South Carolina

Hassan C
Experienced Photography Services offered!
Ka'Mya C
A Teen Model Who Lets Her Imagination Run WILDD

Andy W
We are BIG CARTEL a new fashion line for male & female wears

Mike J
PINK or BLUE?! We want YOU!i Gender Reveal :)

Heather R
Pony parties /Photography